05.20.17
Embodying Leadership Under Pressure ~ Level 1 ~ May 20-21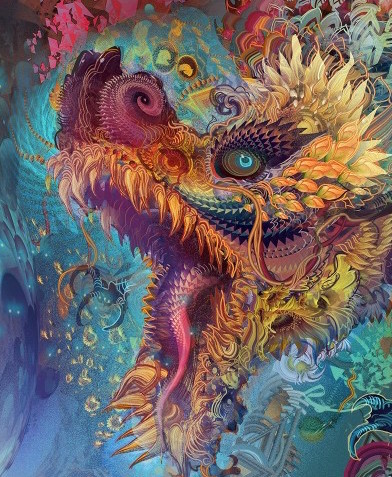 More then ever before, we need wise, skillful leadership, in every domain of life: our work, our families, our communities. We need you.
Whether you're a professional, a parent, an active member of society — are you the leader that you know you are capable of being? What happens when you're under pressure?
At some point, we all lose our capacity to respond skillfully — with our family, partners, colleagues, neighbors and strangers:
We say things we regret
We lose sight of the big picture
We push others too hard
We avoid conflict
We go quiet, let others pull us along
We ignore our core values
Each of us has deeply embedded patterns — especially in our interactions with others. We get stressed. Something triggers us. And we react, falling into the same old pattern. How does that happen? If we could change ourselves with our minds alone, we would!
Is it possible to shift our deepest reactions, without years of therapy? Yes. Through the body.
This experiential workshop offers you practices and tools to become aware of your unconscious patterns under pressure — and truly shift them.
You will learn how to:
Handle stressful situations with greater ease and skill
Be less reactive and more creative
Get clear about your truth and express it cleanly
Become aware of what your body is communicating under pressure
Listen more fully to others
Expand your natural presence, resilience, empowerment, wisdom and compassion
Embody leadership
This is designed for anyone who experiences pressure in some aspect of their life.
Leadership Embodiment (LE) draws on the traditions of mindfulness and Aikido, a revolutionary non-aggressive martial art that offers simple yet deep techniques that help you recognize how your mind and body habitually react to pressure. It was created by Wendy Palmer, who holds a sixth degree blackbelt and has practiced mindfulness for 45 years. She is author of two books, The Intuitive Body and The Practice of Freedom.
The cost of this workshop is:
$295 if you register before May 8, 2017
$345 if you register May 8 to May 19
$375 on May 20 (day of workshop)
TO REGISTER:
Email embodyleadership@gmail.com    or
Click on Schedule a Session
Limited spots will be made available.  Your spot will be confirmed once payment is made.
Robin Athey has over 30 years of experience as a somatic and ontological coach, consultant, facilitator, teacher and thought leader. Her organizational clients have included ABB, Microsoft, Banco Santander, Eli Lilly, Fujitsu and Girl Scouts USA. Her coaching clients have included executives, entrepreneurs, scientists, consultants, organizers and a former head-of-state. For 9 years, she led global research at Deloitte on the human aspects of organizations. Before that, she was a VP Global Production at Cole-Haan and a Consultant with Kurt Salmon. She teaches the core leadership course in the MBA program at Simmons School of Management, has been a Fellow at Harvard and has worked in 28 countries.
In her coaching work, Robin works with leaders to be more effective. She also guides them to reveal their unique gifts and talents, and step fully into their purpose. She integrates Ontological Coaching, Hakomi, Somatic Experiencing, NLP, NARM (developmental trauma), the Enneagram, Circling and Leadership Embodiment. Robin has been a committed practitioner of meditation and yoga for 20 years. She lives in Boulder and Alto Paraíso, Brazil.
"Truth, insight, deep wisdom. Robin Athey has had a profound impact on my life. She is able to see and speak to a person's essence … She is an innovative, deeply committed, bold, compassionate guide." ~ GZM
"Robin is a truly embodied leader. She meets the world 'vertically' aligned: she integrates values, capabilities and deep personal wisdom. Her capacity to coach and offer guidance in organizational transformation is grounded, practical, and inspired. She is the real deal when it comes to walking the talk." ~ SG
"Being able to remain centered in all the circumstances of life is an art that requires training. That is exactly what Robin Athey is proposing in the course Leadership Embodiment, which is a blend of intellectual concepts and very experiential training. Her natural talent for teaching and her compassion makes her an amazing guide in this journey."  ~ NM
"Beyond being an extraordinary coach, Robin represents for me what it means to work on my personal growth … one step at the time … moving through space carefully … to grow with integrity … bringing all aspects of me into consideration and appreciation: soul, heart, mind, intellect, body and relationships. Thank you Robin!" ~ KS
"… the results so far have been nothing short of amazing. I had been really stuck on a number of issues that Robin very deftly help me to unravel and then navigate through including surfing those thorny emotions that we all like to resist. My path has become much clearer and I find I have more self-acceptance and trust to reach my goals with passion." ~ SB