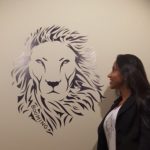 Katherine Silveira
Prime Director & Business Architect at Booming Ecosystem
Beyond being an extraordinary coach, Robin represents for me what it means to work on my personal grow little by little, one step at the time, taking the time and moving through space carefully observing myself, to identify whether or not I'm growing with integrity. Thanks to Robin's work and what she is, I have learned that growing with integrity goes beyond staying true to my values, or my beliefs, or being in alignment to who am I. It represents how as a whole being I move and grow in space and relate to the space, bringing all aspects of me into consideration and appreciation: soul, heart, mind, intellect, body and relationships. Thank you Robin, thank you Integral Growth!

Sean Brawley
Founder, The Brawley Institute
I have recently taken on Robin as my personal and professional coach and the results so far have been nothing short of amazing. I had been really stuck on a number of issues that Robin very deftly help me to unravel and then navigate through including surfing those thorny emotions that we all like to resist. My path has become much clearer and I find I have more self-acceptance and trust to reach my goals with passion. I work as an executive coach myself including several years working with senior leaders at GE and as such find I am very particular about the people I work with on my own issues. I would recommend Robin highly.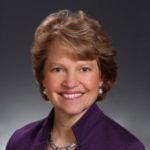 Ginna Zinke, Martin
Principal Consultant, Global Talent and Leadership
Truth, insight, deep wisdom. Robin Athey has had a profound impact on my life. She is able to see and speak to a person's essence. With a unique blend of professional expertise in Leadership, Awareness, Change & Transformation, Systems Thinking and Body-Mind Integration, Robin draws on a rich repertoire of tools and resources. I am a better person for it. She is an innovative, deeply committed, bold, compassionate guide.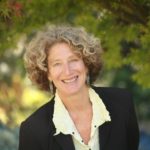 Shuli Goodman, PhD
Management and Change Consultant, former Practice Leader at Deloitte
I have had the great fortune of knowing Robin for twelve years. She is a truly embodied leader. Robin meets the world 'vertically' aligned: she integrates values, capabilities and deep personal wisdom. Her capacity to coach and offer guidance in organizational transformation is grounded, practical, and inspired. She is the real deal when it comes to walking the talk.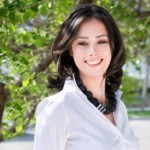 Dale Nirvani Pfeifer
CEO of Good World, an award-winning, game changing, fast growing non-profit
Robin has acted as both my personal and executive coach for the past 4 years. She identifies and works issues in a way that is transformative. I highly, highly recommend her to anyone who is considering hiring her.
AW
Deputy Digital Director for a high profile, fast-moving national non-profit
I must have some pretty incredible luck for my path to have crossed with Robin's. With her guidance, I have managed the most delicate challenges and transitions I've encountered to date, and come to understand my unique tendencies -- and opportunities -- as a leader. Impressively, she is always wholly present, inspiring me to embody the same attentiveness to my actions -- and giving me the confidence that she would always be in my corner. My daily life is tangibly different than it was seven months ago. Thank you, Robin.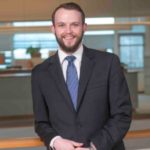 Tyler Yount
Campaign Manager at Berke for Mayor
Robin was my coach during a tough transition. She was there for me, quickly seeing how I needed to grow. Instead of providing out of the box solutions, she showed me the issue and guided me to the solution myself. I have learned so much about myself through our time and I am a stronger leader, better person, and have a clearer direction for where I need to go thanks to her. Robin is truly invested in helping young people who want to lead and I am so grateful for her work to help me develop.
RS
Organizing Director
I've had the opportunity to work with Robin over the past few months and our sessions have truly been invaluable to not only to my personal growth but in my role as a manager as well. Robin expertly asks questions and subtly challenges my assumptions of people and problems I encounter, taking me out of my hectic day to day mindset and providing opportunity for reflection. Each session leaves me with new perspectives and a clearer vision, allowing me to approach challenges in fresh ways, with a renewed focus.
But the impact doesn't end with the session, often, days later while driving or making dinner, I'll find myself thinking about our last session. Like a slow-cooked meal, the ingredients prepared in our 1 on 1 sessions continue to cook throughout the week, gaining new meanings, contexts and additional insights, becoming a richer meal than I could have imagined.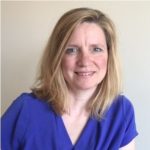 Nathalie Marceau, MBA
Talent Catalyst : HR, Coach, Agent, Lecturer at Talent Marketing
Being able to remain centered in all the circumstances of life is an art that requires training. That is exactly what Robin Athey is proposing in the course Leadership Embodiment, which is a blend of intellectual concepts and very experiential training. Her natural talent for teaching and her compassion makes her an amazing guide in this journey.
LC
Fundraising and Management Consultant
I was lucky to be assigned to Robin as my executive coach in my most recent job. Not only was she my executive coach but she also became a real life coach for me as I figured out who and what I wanted to be. What makes Robin an outstanding coach is her ability to get you to really think clearly about your life/career goals and ambitions, even beyond your current job.
SC
Director of Board Development, National Non-Profit
Robin has given me invaluable tools to take with me as my career progresses, and I know they will have a huge impact on my professional trajectory for many years to come. I would highly recommend Robin to anyone looking to strengthen their confidence in the workplace.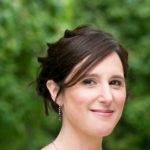 Laura Miller
Manager, Talent Business Advisor, Deloitte
Robin is an incredibly skilled coach. She has a deep knowledge of counseling practices, somatic techniques, Hakomi, Organizational Development and Learning and is able to tailor the modality and approach based on the needs of the client. Her ability to connect and quickly establish a sense of trust with the client strongly lends to the impact and effectiveness of her work. I highly recommend her to anyone who is interested in working with a seasoned coach around personal growth and development.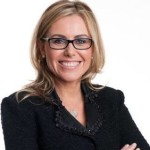 Kellie Tomney
CEO, STAND OUT ADVantage, Social Media and Branding Consultancy
I feel truly blessed to be coached by Robin Athey of Integral Growth. Robin's style, approach and knowledge are nothing short of phenomenal. She knows her stuff and much better, she lives it. Her sessions are structured and completely tailored to the client and their growth. I have experienced some of my greatest insights through working with Robin.